Host your bouldering contests
Blocsport enables bouldering gyms to digitally organize and evaluate large and small competitions. Participants can register for competitions, enter their ascents and view rankings.
Registration

Publish contest information, and set times and slot limits. Your participants will be able to enlist to the contest all by themselves.

Automatic payment collection

You can set an entry fee that will be automatically collected to your PayPal account when a participant signs up for your contest.

Live ranking

Everyone can see the current ranking without any delay.
Sounds good?
Automatic payment processing via PayPal
Add your PayPal account and set a price for the categories in your contest. The contest registration will now include a payment step that automatically collects the entry fee into your PayPal account. Refunds happen also fully automatically when a participant withdraws from the contest.
Easy to use ticklist
Our ticklist is a joy to use — even with tired and chalky fingers! It looks clean and can also be handed out to your participants on a piece of paper for their convenience as well.
Live-updating finals ranking
If your contest has finals, the ranking can be put on a projector for your spectators to see who's leading. A form allows you to put participants into the final and adjust their score with each new hold reached (high point).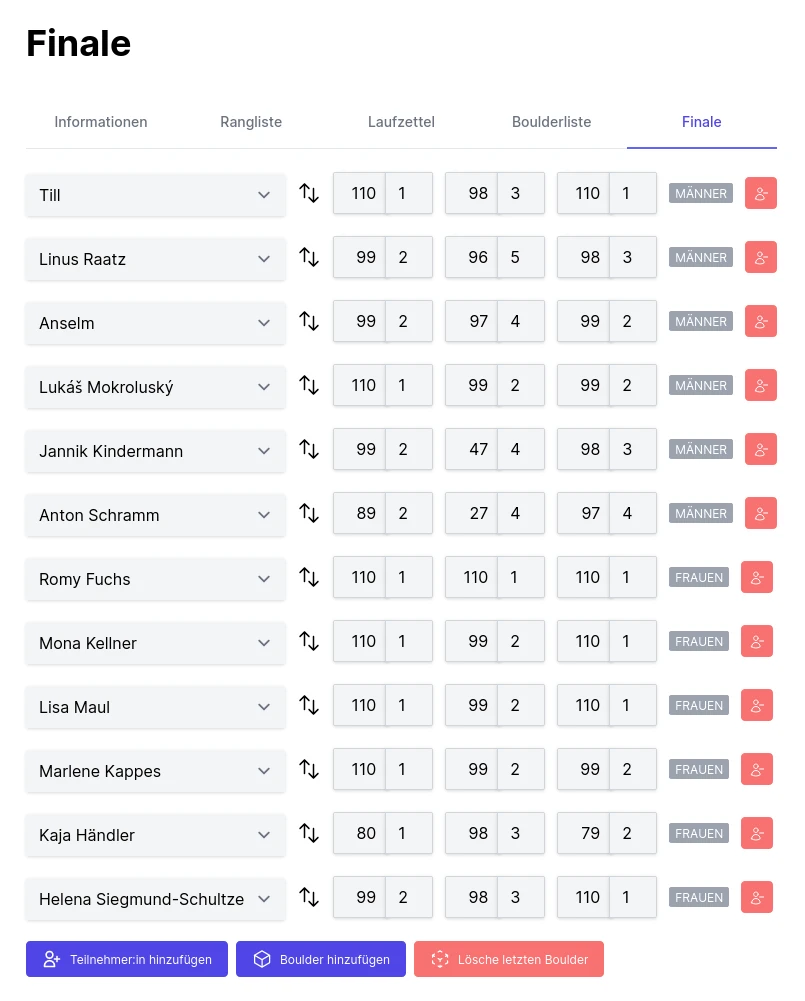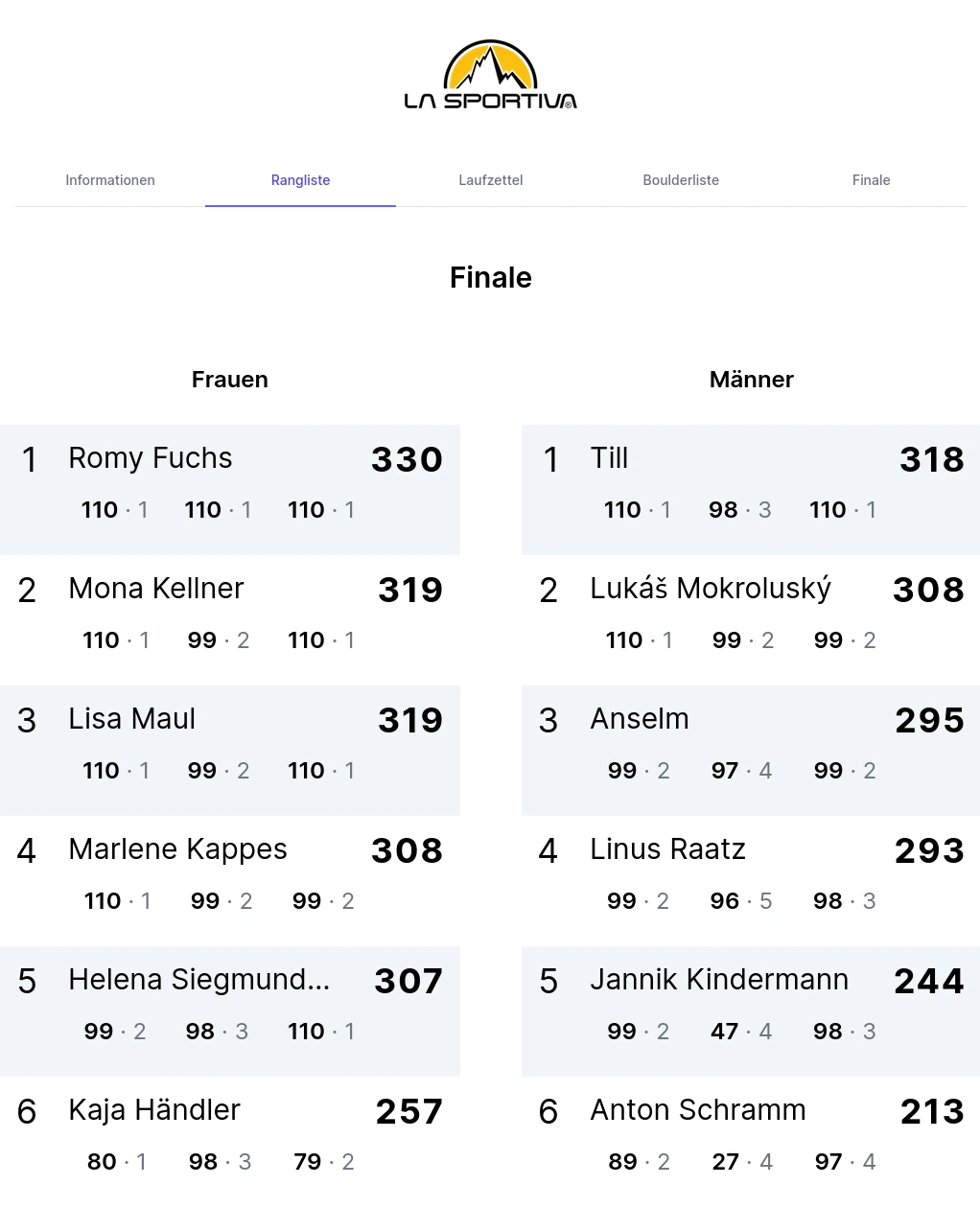 More features
Tailored to your needs
Blocsport is very versatile and probably supports the way you want to set up your contest already. However, if you're missing a feature: don't hesitate to contact us. We'll see what we can do.
Different evaluation modes

Decide between static or dynamic boulder values and set your preferred factors for flashes and bonus holds.

No smartphone app required

We try to keep this site as mobile-friendly as possible so that boulderers do not need to download yet another app.

Support for spreadsheets

You can import and export boulders and even edit them in bulk by using spreadsheet files.

Competition Series

Any number of competitions can be combined into a series. A series has an overall ranking.

Routesetting contests

We also have support for setter's in which participants judge the boulders they climb. The route setters with the most popular boulders win.
Do you want to host a bouldering contest?